ComPlex Plastics

Serving the World
TPX® Polymethylpentene Specifications
GENERAL DESCRIPTION
TPX ® Polymethylpentene is the lightest of all known polymers with a density of 0.83 g/cm³. It's most important property is optical transparency in both the far-infrared and visible parts of the spectrum. TPX ® also has excellent electrical insulating and chemical resistance properties, and offers a very high melting point. It is available in sheet, rod, tube and film forms.
OPTICAL AND ACOUSTIC PROPERTIES
TPX ® is optically transparent in far-infrared and visible parts of the spectrum, allowing the co-transmission of a HeNe laser alignment beam. Index of refraction is 1.46 and is relatively independent of wavelength. Loss is very low at mm-wavelengths and gradually increases until becoming unacceptable in the mid-IR at about 30 to 50 microns wavelength.
Because of its low density, TPX ® has high acoustic efficiency (a high damping factor due to large internal losses.) It also displays exceptionally low distortion and high power handling characteristics.
APPLICATIONS

Sound equipment -- speaker cones, ultrasound scanners

Medical -- instrument handles, petri dishes

Laser lenses

Microwave oven trays

Release paper

TYPICAL PROPERTIES of TPX ® PolyMethylPentene


ASTM or UL test
Property
TPX
PHYSICAL
D792
Density (lb/in³)
(g/cm³)
0.030
0.83
D570
Water Absorption, 24 hrs (%)
0.01
MECHANICAL
D638
Tensile Strength (psi)
4,100
D638
Tensile Modulus (psi)
280,000
D638
Tensile Elongation at Break (%)
10
D790
Flexural Strength (psi)
6,100
D790
Flexural Modulus (psi)
210,000
D695
Compressive Strength (psi)
-
D695
Compressive Modulus (psi)
-
D785
Hardness, Shore D
D85
D256
IZOD Notched Impact (ft-lb/in)
1
THERMAL
D696
Coefficient of Linear Thermal Expansion
(x 10-5 in./in.- °F)
6.5
D648
Heat Deflection Temp (°F / °C)
at 264 psi

212 / 100
D3418
Melting Temp (°F / °C)
464 / 240
-
Max Operating Temp (°F / °C)
- / -
C177
Thermal Conductivity
(BTU-in/ft²-hr-°F)
(x 10-4 cal/cm-sec-°C)

1.16
4.0
UL94
Flammability Rating
HB
ELECTRICAL
D149
Dielectric Strength (V/mil) short time, 1/8" thick
20
D150
Dielectric Constant at 1 KHz
2.12
D150
Dissipation Factor at 1 MHz
0.000025
D257
Volume Resistivity (ohm-cm)at 50% RH
> 1016
NOTE: The information contained herein are typical values intended for reference and comparison purposes only. They should NOT be used as a basis for design specifications or quality control. Contact us for manufacturers' complete material property datasheets.
All values at 73°F (23°C) unless otherwise noted.
TPX is a registered trademark of Mitsui Petrochemical Industries, Ltd.

PRODUCTS LIST & TECHNICAL DATA

Sales/Service Department
SECURE ORDER FORM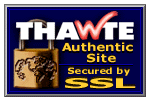 Telephone : NORTH AMERICA 1-888-PLASTIK or 1-800-363-2870

Telephone : INTERNATIONAL 001-514-696-6767

FAX : USA & CANADA (514) 696-2637
WAREHOUSES IN MAJOR CITIES

Sales & Information :

USA EAST COAST : info@complexplastics.com USA WEST COAST : mike@complexplastics.com

CANADA WEST COAST : bc@complexplastics.com CANADA EAST COAST : sales@complexplastics.com

Europe : europe@complexplastics.com Asia : asia@complexplastics.com Middle East : MiddleEast@complexplastics.com

Languages Spoken : English French German Spanish Russian Bulgarian Hungarian Polish Chinese (Cantonese , Manderin) Japanese
Comments & Suggestions : webmaster@complexplastics.com
Designed By Weblord Inc, (514) 696-2742 © 1996
Last modified: Friday, December 02, 2011 09:29 AM
DocRef_index.htm_0_03-07-2006_
_